Digital and Creative Photo manipulation
Digital and creative photo manipulation service involves a lot of processes and effects by changing the exposure of an image or creating a composite it is one of the most innovative, and this service can be used for magazine, cover images, magazines, product advertising, etc. To improve the quality of your image, our professionals use advanced Photoshop techniques and tools, and also with our skilled creative and digital photo manipulation service, our experts revamp the life of your old damaged images and make them ready to print.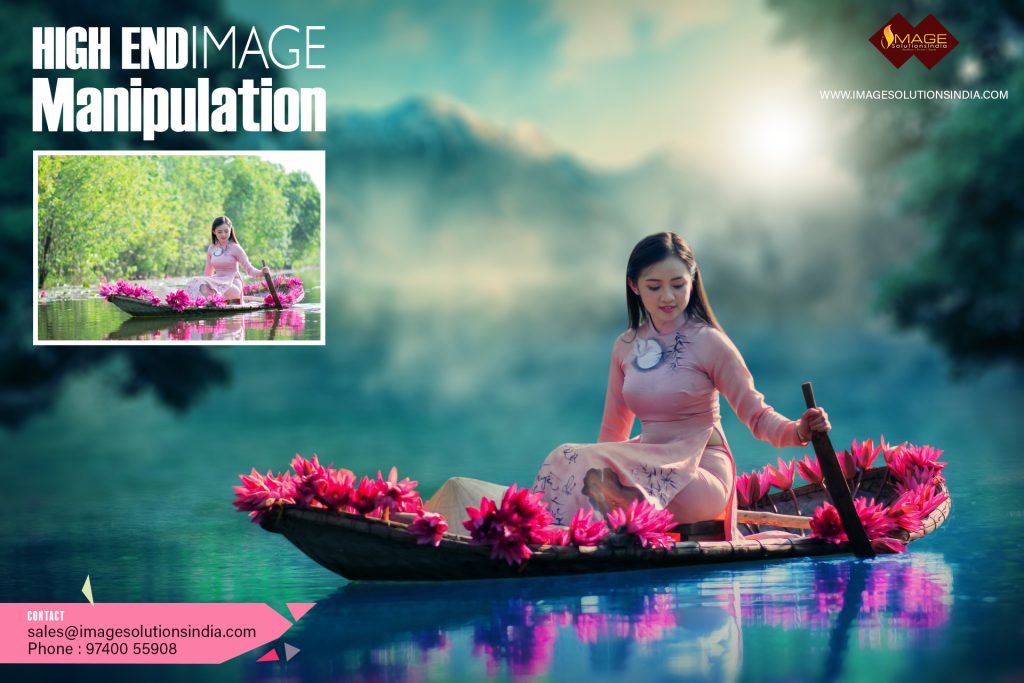 Our digital and photo manipulation services include
Removing, replacing or adding objects
Color cast removal services
Image stitching services
Image processing services
Sky changing services
Brightness and contrast enhancement services
Still image enhancement services
Creative image manipulation
Image correction services
Image retouching services
Old photo restoration services
Image collage creation services
Photo color correction services
Red-eye editing
Adding watermarks to your images
Vehicle manipulation services
Background replacement
Enlarging and cropping services
White and black to color image conversation services
Why choose Image Solutions India for photo manipulation services?
Industry-specific image editing services
Quick and secure file transfer
We use advanced software tools
Highly experienced professional designers
Worldwide service provider
Digital and creative photo manipulation service helps to enhance and increase the quality of an ordinary image to an extraordinary picture and it is one of the creative services of Photoshop image editing service. Our digital and creative photo manipulation service is generally referred to as a technique that can create different effects on your picture. To deliver outstanding or dominant outputs our image editors are experts in proficient photo manipulation service and achieve a variety of effects. We offer an affordable price, and our services will make your customers see an enhanced and better view of your assets, services, equipment, products, infrastructure, and facilities.