Photo Retouching:
In the Photo Retouching Services, alteration may be carried out to improve the color, photo resolution and to add highlights, remove spots, large scratches, blemishes, freckles, etc.,….. The outcome image looks natural without the footprint of editing.
Adobe Photoshop offers a variety of advanced and upgraded tools which include clone stamp tool, patch tool, pattern stamp tool, eraser, Color Replacement tool, and healing brush tool. There are many tricks in Photoshop to enhance the view of an image. The thing is the tricks are easy to understand and work with that technique.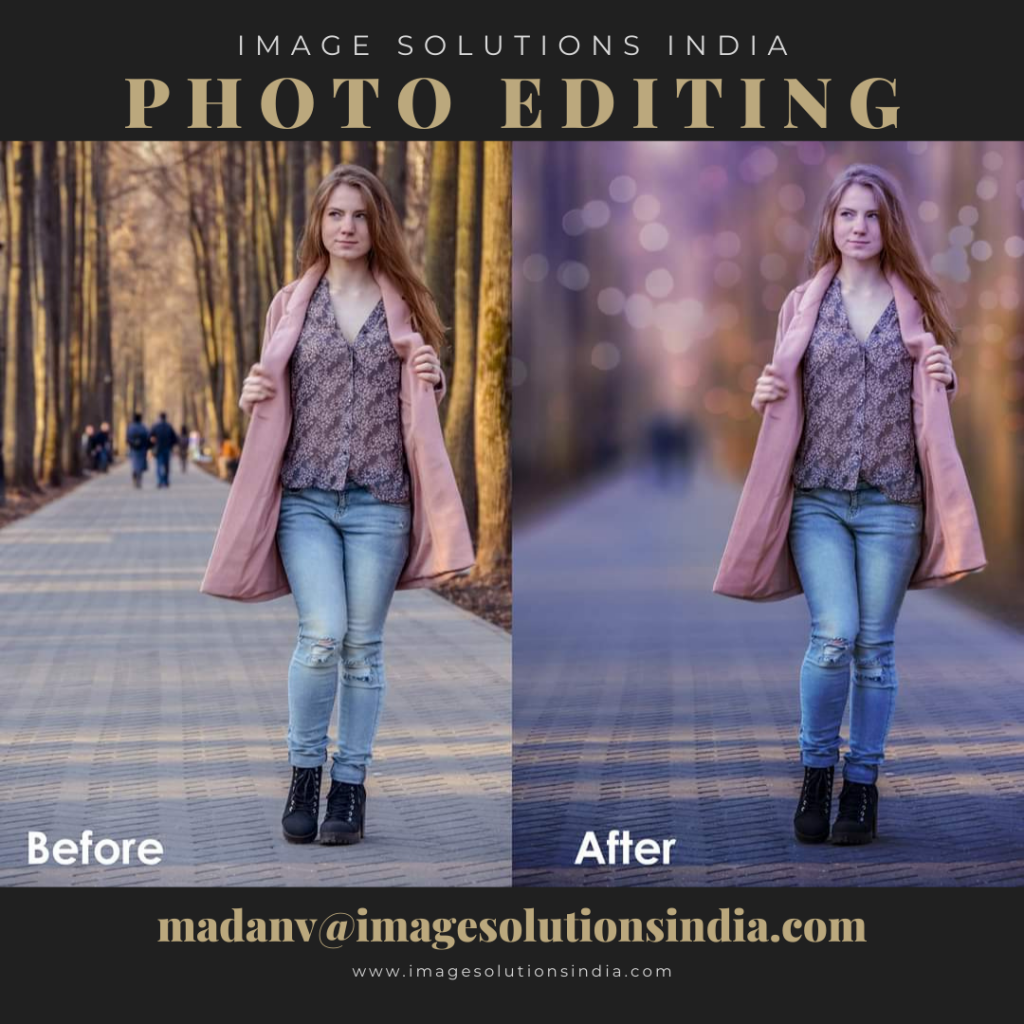 Beauty Photo Retouching Services:
People are always interested to share their happiness and sorrow simply by sending photographs. Everyone likes to show their image in an attractive way to make an impression among others. In sometimes a person naturally looks smart, but in the photographs that look will not obtain as such. This is why because, there may be some distortion due to the lens, background, noise, flash, interference, sunlight, etc….
At the time, our image was seemed to blur which destroys the beauty and clear vision of the photo. Just retouch your picture to retain your natural beauty. Our image editing service provides various kinds of retouching services according to your requirements.
Beauty Photo Retouching Services
The best part of retouching is inserting creativity in the photograph. Some of the retouching techniques that will bring back your natural-looking are as follows:
Photo Retouching skin color:
Smoothening the skin color by filtering the noise.
Removing the blemishes and spots using the healing brush tool.
Makeover makeup and may correct the makeup reflectively.
Reduce the aging look.
Photo Retouching hair/teeth color:
Changing the hair color
Creating shiny hair
Whitening teeth
Resize the uneven teeth
Photo Retouching eye color:
Red-eye correction
Closed eye correction
By making these corrections, we may get a perfect picture without distorting the natural features of that image.
Photo Retouching in business purpose:
Adobe Photoshop tools play a massive role in retouching the product's images to attain an awesome view. For that, some of the techniques are progressing they were
Removing/adding background
Removing unwanted objects
Enhance the contrast
Removing the reflection of the photographers or some other objects
These all are some of the photo retouching services. Making use of retouching, we may present an image in a perfect manner which you had been expected. Our photo retouching service proffers a wide range of methods to reconstruct your dull images and photographs in a colorful manner
More articles about Professional Real Estate Image Editing Services:
Floor plans conversion in the real estate business