Watch Photo Editing In Photoshop and Lightroom
Gets high-end watch photography retouching for watch Product photographers at Low prices!
Image Solutions India offers Watch Product Photography Retouching Services for E-commerce Product Photographers. Enhancing watch product photography and retouching bracelet photos will give a unique and professional look when you display your products in online stores. Outsource watch photography editing services to our photo editor's team. Our product photography retouching experts can work on your images and deliver flawless photography outcomes at reasonable costs.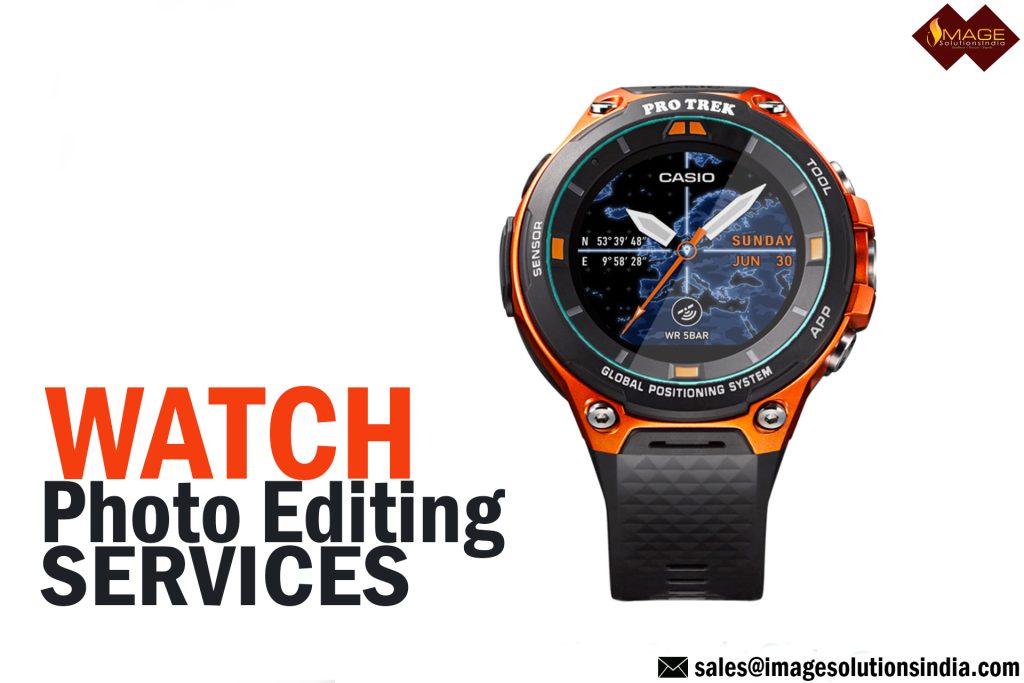 Photo Editing Services for Watch Photography
Watch photography retouching services
Watch photography enhancement services
Bracelet Jewelry photography retouching services
Adding white/transparent background for watch photos
Background Removal Services for Watch Product Photography
Removing dull backgrounds from watch product photos is a professional way to show off your product images among online customers. Removing watch product photography backgrounds and adding shadows and reflections in watch photos will improve its look and appearance. Outsource watch photo editing services and get the bulk volume of watch product retouching services at reasonable costs.
Adding Shadows and Reflections in Watch Photography in Photoshop
Photoshop retouching professionals in Image Solutions India can efficiently add shadows and reflections to your watch product photography. This will help to make your watch product photos in online stores looks better. Professional watch photography retouching and watch photography enhancement techniques are specially used for online watch showrooms to sell their products quickly among their competitive marketing industry. Professional watch photo editing and watch photo retouching service to enhance your product pictures to double their sales in e-commerce watch product selling stores.
Outsource Jewelry Photography Editing Services We offer,
Send 2 to 3 images to our jewelry photo retouching team and get back to your retouched photography within 1 or 2 hours. Outsource e-commerce product photography editing services to our team and get high-quality watch/bracelet photography retouching services at affordable rates.
More Information
Mail to: sales@imagesolutionsindia.com