Photo Cut-Out Services – Cut out Images from their backgrounds using photo editing techniques. Eliminating backgrounds from your images and keep new different backgrounds according to your needs. Cut-out photos and image cut-out services are mainly used for e-commerce businesses and other industrial verticals that want to showcase their products to internet consumers. Image Cut-out services support advertising agencies, media industries, product promotion purposes, online business portals, e-commerce marketing purposes, and individual needs, etc.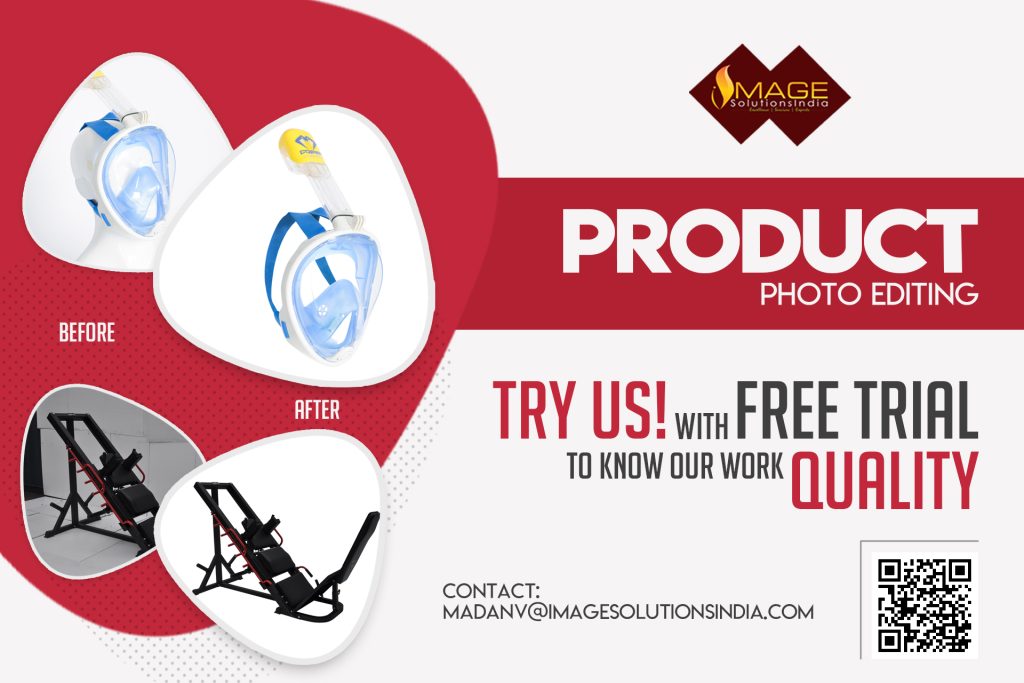 Photoshop Image Cut-Out Services
Photoshop image cut-out is the process of adding new backgrounds by eliminating existing and dull-looking backgrounds in your images using Photoshop techniques. In Photoshop there are many processes are involved in removing backgrounds to create a perfect photo cut-out.
Outsource Photo Cut-Out Services
Outsource photo cut-out services and save your time, cost, and manpower. Edit your bulk volume of images. Take out backgrounds from the images and insert new backgrounds to make your images clear and attractive. The Professional Image Editing team at Image Solutions India delivers professional photo cut-out services to your imaging needs.
Our Cut-out photos techniques also included,
Isolate foreground images from its backgrounds
Removing image backgrounds
Adding white/transparent backgrounds
Fixing backgrounds with suitable color
Changing background images
Remove Image Background – Photo Cut-Out Services
Isolating images from their backgrounds or removing backgrounds from existing backgrounds was achieved with the help of Photoshop clipping path services and Photoshop masking services. Image Editing professionals at Image Solutions India perform various image enhancement techniques to remove backgrounds from your images.
Photoshop Photo Cut-Out services are specially used for e-commerce image preparation purposes and advertising industries to build their online portfolios. Background removal services applicable for e-commerce business owners and e-commerce products such as fashion, product, jewelry, food, real estate, furniture, electronic products, watches, clothing, nature, wildlife, stationery products, etc.
Image background removal services also included,
Clipping Path Services – Photo Clipping Services | Photoshop Image Clipping Path Services
Photo clipping path is the popular photo editing technique that is used by photo editors to eliminate unwanted backgrounds or imaging parts from your original images. This process is also called Deep etching. Our clipping path experts deep etch an image using the Photoshop pen tool. Our photo clipping services are,
Simple clipping path services
Basic clipping path services
Moderate clipping path services
Compound clipping path services
Multi-clipping path services with color correction
Image Masking Services – Photoshop Image Masking Services
Image masking services are specially used for complex images. The image portions such as stray hairs and noisy edging portions are difficult to isolate from their backgrounds. When the clipping does not give 100% perfection to the images which have blurry edges, Photoshop image masking is the suitable way to isolate your images from their old backgrounds. Image Solutions India expertise in the following photo masking services are,
Alpha channel masking
Photoshop Layer masking
Photoshop collage masking
Advanced layer masking (or)
Complex layer masking
Shadow Creation Services
Adding shadows to your product photographs increases the perfection in your photos. Manipulating the existing shadows in your images, creating new natural look shadows, and replacing shadow colors to make it look natural and realistic. This shadow creation service is done with the help of our professional clipping path services, image masking, and other types of photo editing techniques. Our shadow creations services are having the following categories are,
Drop shadow creation
Original shadow creation
Mirror reflection effect creation
Reflection shadow creation
Natural shadow effect
Photo Retouching Services – Retouch Your Photos to remove Imperfections
Image Solutions India also provides photo retouching services to improve your image look better. Our photo retouching services help a variety of photographers who wants to add extra effects to maximize their quality. We offer photo retouching services for e-commerce products, weddings, portraits, babies, landscape, jewelry, architectural, real estate, wildlife, fashion photographs. We are also expertise in e-commerce image editing services. Hence, feel free to contact our team and get a special discount for your bulk volume of photo editing orders.
More Information
Mail to: sales@imagesolutionsindia.com
Visit: http://www.imagesolutionsindia.com/image-editing/Photo-Clipping.html
Related Articles